Predict and prevent

potential bottlenecks, downtime, and performance degradation
Explorer monitoring is a managed service that simplifies server monitoring and observability of your infrastructure. It gives system administrators insight into overall infrastructure health and performance, it simplifies performance bottlenecks and service outages detection for DevOps teams, and it provides project managers with alerts before SLAsⓘ or SLO'sⓘ.
Choose the perfect server monitoring plan for your business needs
Explorer DevOps monitoring features
---
Open source from the ground up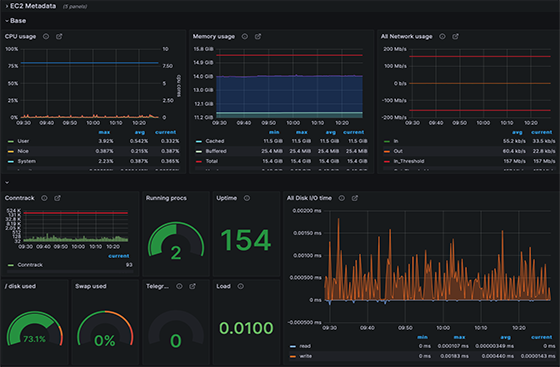 ×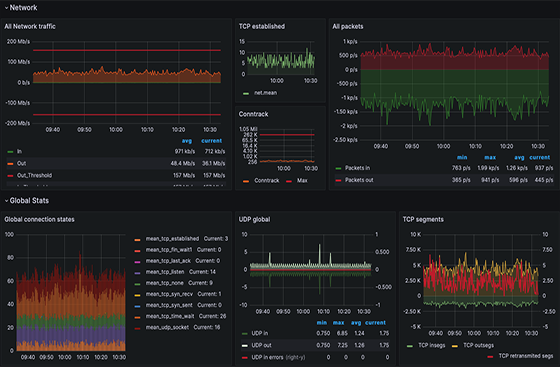 ×
High-level infrastructure overview
Quickly grasp your server or Kubernetes cluster's health with our predefined, high-level dashboards.

Dive deeper with our custom system dashboards, covering everything from CPU, memory, disk, and network performance to Linux kernel details.

Monitor system performance trends to anticipate potential issues.

Empower your team with actionable insights for a more efficient infrastructure.
Leverage our predefined dashboards to swiftly identify issues, anomalies, and their root causes.

Covering a diverse range of services, from Docker, MySQL, PostgreSQL, to Redis, Varnish, HAProxy, Nginx, Apache, PHP-FPM, Elasticsearch, RabbitMQ, and beyond.

Stay ahead with real-time Docker container resource usage stats and more.

Quickly customize dashboards to focus on what matters to your business.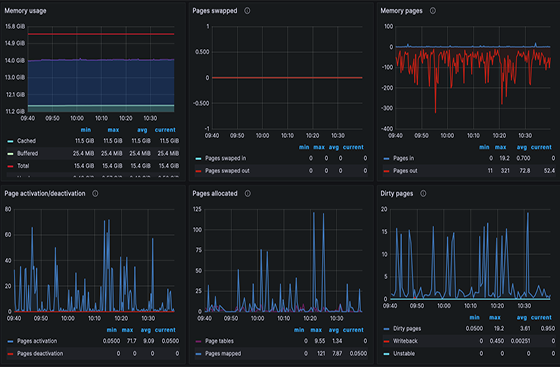 ×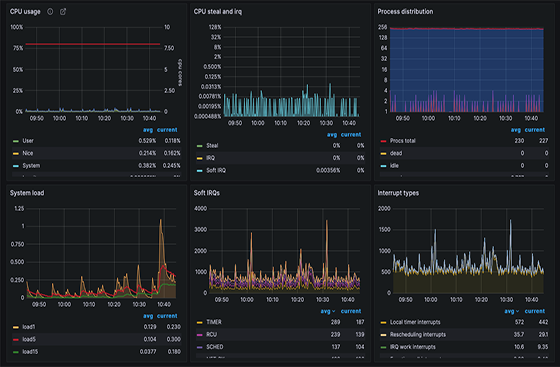 ×
Set up custom alerts with ease on a user-friendly Grafana web interface.

Receive instant notifications across more than 20 channels including Slack, Teams, Email, SMS, Discord, and Google Hangouts Chat.

Stay ahead with alerts when predefined thresholds are crossed or specific conditions are met.

Turn alerts into actionable insights for efficient responses, keeping your infrastructure on track.
Explorer server monitoring
setup process
Info Call
The monitoring process starts with a call where we establish your business needs and collect all necessary information to better understand your business needs.
Developing monitoring strategy
After gathering all of the necessary information, our specialists discuss your business needs and develop a monitoring strategy for your infrastructure.
Monitoring setup
Our engineers set up your server monitoring system and test it to confirm everything is working as expected. Congratulations, your new monitoring system is ready to bring your infrastructure to a new level!
* We do not gather any customer-related data, codebase, or user-uploaded materials, and the data we gather is anonymized and it will not leave the EU territory.
We've written about Puppet a couple of times before, but this time we'll cover the topic of renewing Puppet CA... read more